Mission Statement
The mission of the Department of Biomedical Engineering is to:
advance human understanding, health, and quality of life through internationally recognized research, discovery, and invention in the area of biomedical engineering;
educate world-class Ph.D. scientists and engineers for accomplishment in research, academics, medicine, and industry;
educate nationally-recognized B.S. and M.S. graduates for success and leadership in industry and preparation for future study in medicine, science, and engineering;
transfer scientific discoveries and biomedical technology to the private sector nationwide;
train students throughout the John and Marcia Price College of Engineering in biobased solutions to traditional engineering problems and the application of their specialty to biological and biomedical science.
Department at a Glance
Nestled in the Wasatch mountain range 20 minutes from Salt Lake International Airport, the Department of Biomedical Engineering offers clinically immersive and industrially relevant training at the BS, MS, and Ph.D. levels. We are creating leaders in biomedical research, industry, education, and entrepreneurship.
Did You Know?
The Department was the 15th largest BME department nationally according to ASEE for 2017. And we are moving up. We have:

7 Distinguished Professors;
15 Members of AIMBE;
2 Clemson Award Winners;
2 Members of the National Academy of Engineering;
1 Hallpike-Nylén Prize Winner; and
38% of our faculty have started at least one company.
Outstanding Faculty
Last year, across all Biomedical Engineering Core Faculty:

Ave. number of peer-reviewed journal publications: 6

Ave. number of invited talks: 5

Ave. number of other professional conferences attended: 4

Ave. number of PhD students in lab: 4

Ave. number of undergrad projects supervised: 3

Ave. number of issued patents: 1

Department Research Expenditures
Average $15.8 million per year over the last 5 years, placing us 17th among all BME departments according to ASEE for the period 2012-2017.
Research Strengths
Biomaterials, Tissue Engineering and Regenerative Medicine;
Biomedical Device Design and Development;
Biomechanics;
Biomedical Imaging, Computing, Modeling, and Visualization;
Biosensors and Molecular Engineering;
Cardiovascular Engineering;
Neural Engineering and Neuroprosthetics; and
Pharmaceutics and Targeted Drug Delivery.
Degree Programs
BS in Biomedical Engineering
MS in Biomedical Engineering (both thesis and course options available)
Ph.D. in Biomedical Engineering; and
MS/MBA and MD/Ph.D. dual degrees
Current Enrollment (fall 2020)*
156 Graduate Students (74% Ph.D. candidates); and
245 Undergraduates with BME major status, 197 Pre-majors
Degrees awarded (2020-2021):*
87 BS;
44 MS; and
22 PhDs
*Current information available at http://www.obia.utah.edu/
High Impact Research
Professor Richard Normann describes the UEA, which was designed for a variety of clinical applications and is used to study parallel processing by the central and the peripheral nervous system.

Prof. Normann describes the Utah Electrode Array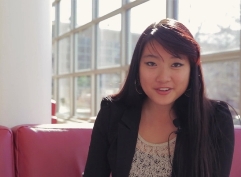 Students
Student ranking out of high school: Top 5%
Undergraduate BME GPA at Graduation: 3.7
Student Placement
Undergraduate
33% Industry
36% Graduate School
22% Medical-Dental School
5% Other Professional School; and
5% Other
Graduate
49% Industry
24% Academics
19% Medicine; and
9% Entrepreneur